Dr. Samin Mortazavi, LLD DBA is a North Vancouver-based Canadian immigration lawyer. He established Pax Law Corporation ("Pax Law") in March 2019. Initially, he practiced family law, conveyancing, wills, and estates. In the past few years, he shifted his focus and is now practicing only administrative and immigration law. Samin has appealed thousands of rejected Canadian study permits, work permits, and temporary resident visas (tourist visas) with an 82%+ success rate – estimated – each case is decided on its merits, and this does not guarantee future success.
If you seek to move to Canada on your own or with your family and are confused about the process, unsure of how to start, or afraid that your application for a visa will be rejected, contact Samin at Pax Law today for a consultation to learn about the best way to immigrate to Canada.
Languages:
English and Farsi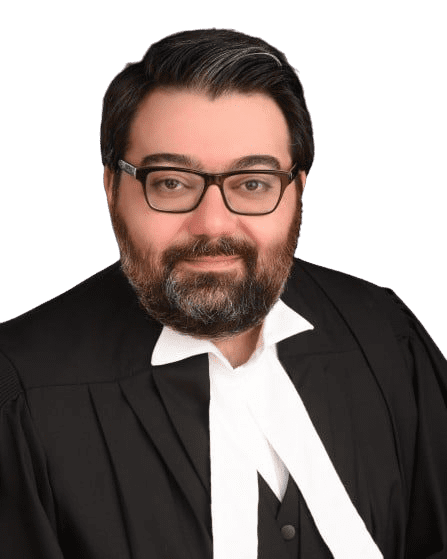 Contact
Office: +1-604-767-9529
Direct: +1-604-900-8071
Fax: +1-604-971-5152
mortazavi@paxlaw.ca
Paralegal
Diba Ferdowsi
Office: +1-604-767-9529
Direct: +1-604-239-0750
ferdowsi@paxlaw.ca
Dr. Samin Mortazavi, a North Vancouver-based legal professional, has emerged as a highly respected figure in Canadian immigration and administrative law. With dual doctorates in Law and Business Administration, Dr. Mortazavi epitomizes a unique blend of legal acumen and business savvy, a combination that is particularly beneficial in the complex field of immigration law【6†source】.
In March 2019, he took a significant step in his career by founding Pax Law Corporation. This move not only demonstrated his entrepreneurial spirit but also signaled his commitment to providing specialized legal services. Initially, Dr. Mortazavi's practice covered a broad range of legal areas, including family law, conveyancing, wills, and estates. Such diverse experience equipped him with a deep understanding of the multifaceted nature of legal issues that individuals face, thereby enriching his approach to law【8†source】.
However, recognizing the growing needs and complexities in immigration law, Dr. Mortazavi refocused his practice solely on administrative and immigration law. This shift underscores his dedication to assisting individuals and families navigating the often challenging process of immigration, a field that is not only legally demanding but also deeply impactful on a personal level【8†source】.
Dr. Mortazavi's expertise is particularly notable in the context of Immigration Detention Review Hearings. These hearings are critical junctures for individuals facing immigration detention, where legal representation can significantly impact the outcomes. Dr. Mortazavi's comprehensive knowledge and years of experience in Canadian immigration law enable him to offer expert guidance through these intricate proceedings. His approach ensures that clients are not only well-represented but also thoroughly understand the process. This level of client empowerment is a testament to his belief in not just legal advocacy, but also in educating and supporting clients through their legal journeys【10†source】.
Beyond his technical skills, Dr. Mortazavi's dedication to his clients is evident. Immigration law is more than just a professional field for him; it is a means to make a real difference in people's lives, helping them navigate the complexities of the law to achieve their goals of living in Canada. His ability to empathize with clients, coupled with his legal expertise, makes him a standout practitioner in the field.
In summary, Dr. Samin Mortazavi is not only a skilled lawyer but also a compassionate advocate. His journey from a broad legal practice to specializing in immigration and administrative law highlights his adaptability and commitment to addressing the evolving legal needs of society. As the founder of Pax Law Corporation, he continues to make significant contributions to the field of immigration law in Canada, impacting the lives of many who seek his counsel.
Twenty-one years of University Education
2023 – Doctor of Laws – Alfred Nobel Open Business School & Warsaw Management University
2023 – Doctor of Business Administration – Alfred Nobel Open Business School & Warsaw Management University
2022 – National Family Law Arbitration Course
2021 – Family Law Mediator Accreditation – Law Society of British Columbia
2018 – Juris Doctor – Thompson Rivers University
2017 – Certificate in European & International Economic Law – University of Augsburg
2016 – Certificate in International Business Law – Bucerius School of Law

2016 – Real Estate Associate Brokers License – University of British Columbia

2013 – Brokers BP & FM

– University of British Columbia

2013 – Mortgage Brokerage in BC – University of British Columbia
2012 – Real Estate Trading

Services – University of British Columbia

2010 – Master of Business Administration – Trinity Western University

2009 – Bachelor of Science – Trinity Western University

2008 – Bachelor of Business Administration – Trinity Western University

2003 – Certificate in Science – McDaniel College International of Business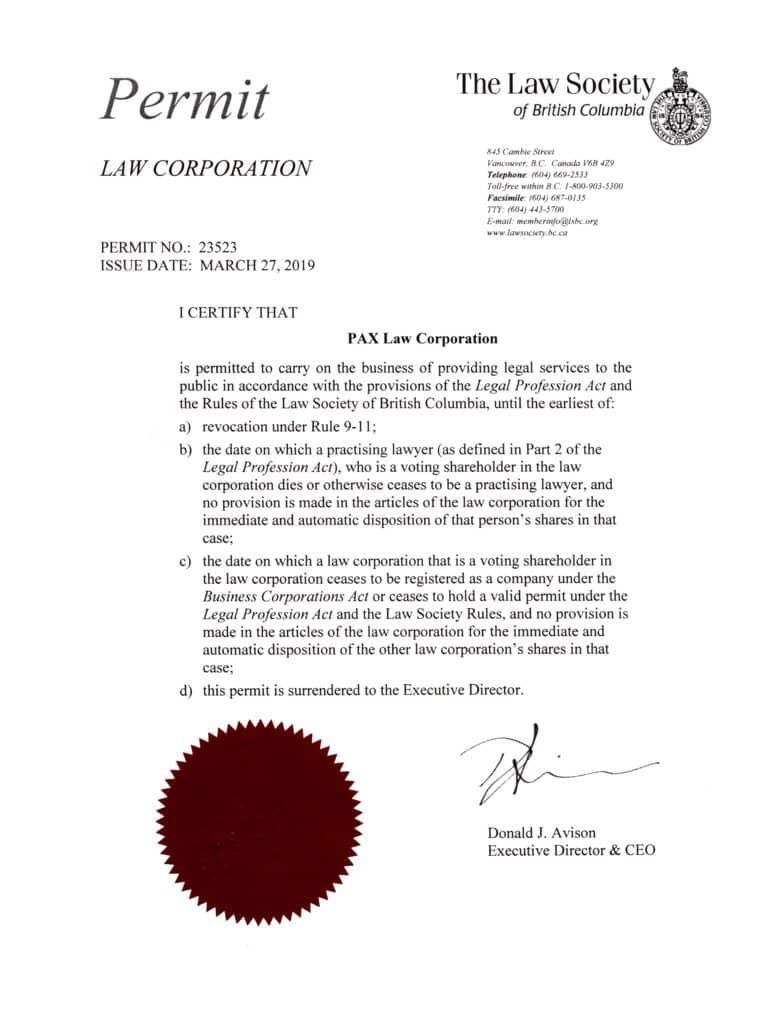 Professional Association Memberships